The publishers and creators behind My Family! released a groundbreaking game for children that features LGBT families.
Sicklerville, NJ, October 10, 2016
—Set against the back drop of a colorful county fair, "Family Pride" is the 
first memory game to proudly highlight LGBT families
 and many other diverse family make-ups. From Single Parents to Jewish parents; Muslim parents to Grandparents and more traditional family units—this new game is perfect for educating young children on the different types of combinations that make up a family.
TWEET THIS:
My Family! Releases First Ever LGBT Inclusive Game for Children: myfamilyproducts.com/games. "Family Pride" is a
multi-cultural game
 that is truly
one-of-a-kind
. It puts a new spin on a classic past time and heightens focus and awareness in a diverse new way for early learners. It can also be ideal for older persons who are trying to improve their memory. Including 33 matching cards that filled with vivid artwork of happy families, "Family Pride" is presented on thick, durable cards. To play, place all cards face down in a grid and then turn over a pair at a time while trying to find a match. It's easy and fun to play! "This game has been in the works for quite some time. We're thrilled to finally bring it to market!" notes Cheril and Monica Bey-Clarke. "Family Pride" is available for sale now on
Amazon.com
.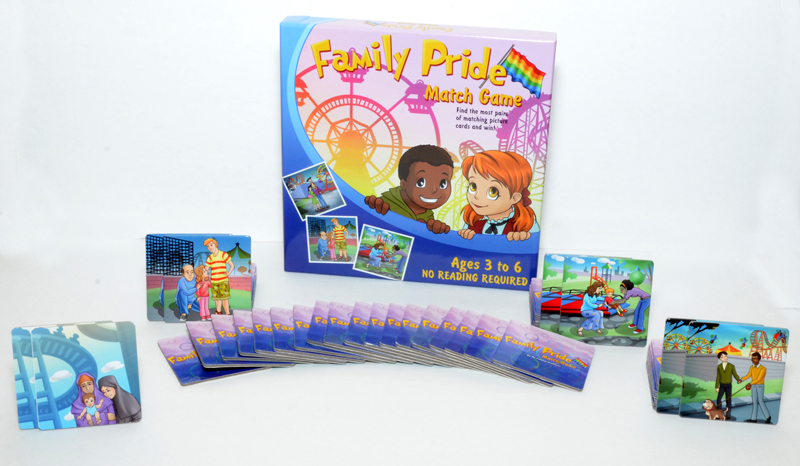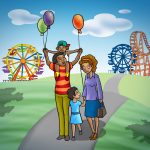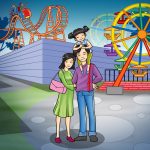 Family Pride Match Game | $14.95 USD | 33 matching cards | Suggested Ages 3-6 | Release Date – October 6, 2016
SOLD EXCLUSIVELY ON AMAZON.COM