Set against the back drop of a colorful county fair, Family Pride is the first memory game to proudly highlight LGBT families and many other diverse family make-ups; single parents, Jewish parents, Muslim parents, Grandparents, Straight parents and more are all happily displayed on thick, durable cards. This groundbreaking multi-cultural game puts a new spin on a classic past time and heightens focus and awareness in a vibrant new way. It is perfect for young children and seniors alike (or anyone who wants to test his or her memory). To play, place all cards face down in a grid and then turning over a pair at a time while trying to find a match. It's easy and fun! Family Pride is the only game of its kind and is produced by My Family! Products, a subsidiary of Dodi Press. Playing cards are very strong and ideal for young players! Available now through Amazon.com, eBay and WeBuyBlack.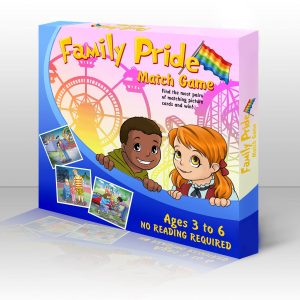 Check out some of the art for the cards below: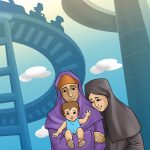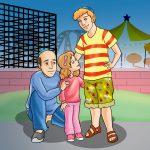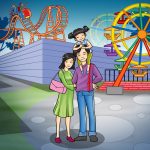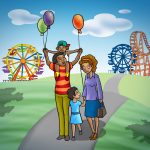 This item makes a fantastic gift. Click any seller link above to order today and get free shipping*!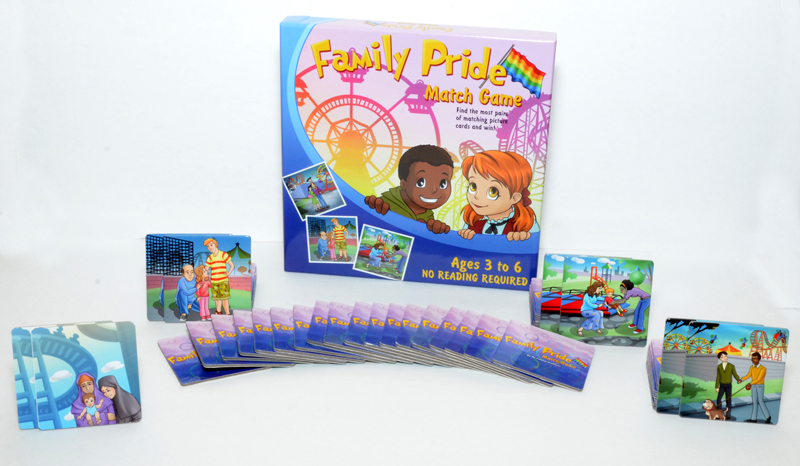 Free shipping applicable to eBay, WeBuyBlack and Amazon Prime customers.